AWS EdStart: The Heartbeat of Experiential Learning

With nearly everyone online, from corporate leaders to students working, studying, or socializing online via their mobile devices and computers, the stability and security of apps and web access have become more important than ever before.
BeED believes in borderless learning where everyone, regardless of geographical location or cultural background, has access to learning materials. In our own small way, we're giving back to the world, the community, by helping people improve not only their quality of life but also opportunities for self-improvement.
Recognizing the many different needs of individuals, groups, communities, and organizations, we offer three major solutions – BeED LMS, BeED Journeys, and BeED Nexus.
What is BeED LMS?
There is no one size fits all solution in education. One system may work for people in a big city like Kuala Lumpur, it may not for learners from other suburban regions of the world.
And that is why the BeED LMS is a unique building block system that helps educators revolutionize teaching and learning. The platform is easily customized to allow for personalized evaluation instead of conventional grading. Educational institutions can oversee students based on analytics, curriculum mapping, rubric assessment, targeted learning, and intuitive lesson creation. The ability to customize lesson plans is tellingly one of the most unique features of BeED LMS.
What is BeED Journeys?
As the name suggests, BeED Journeys is a revolutionary online and mobile learning platform that combines travel education and experiential learning. Educators and organizations have the freedom to choose from a list of teaching pedagogies, giving educators autonomy over how they wish to lead the learning journey.
It has been proven that when freedom such as these are given, it cultivates essential skills like empathy, creativity, self-reflection, and holistic development for learners. With BeED Journeys, it takes learners beyond the walls of a classroom, curriculums, and training manuals.
What is BeED Nexus?
Educators need professionally-developed, reliable, and consistent libraries of resources and content at any time, anywhere. This brought about the first of BeED Nexus, a marketplace developed exclusively for educational content.
It allows for the publishing of content from anywhere in the world and is a global hub for classroom teaching resources. On top of that, it encourages co-learning amongst educators and contributors within the community.
It is a marketplace with a large database of lesson plan templates, online tests, quizzes, and rubric assessments.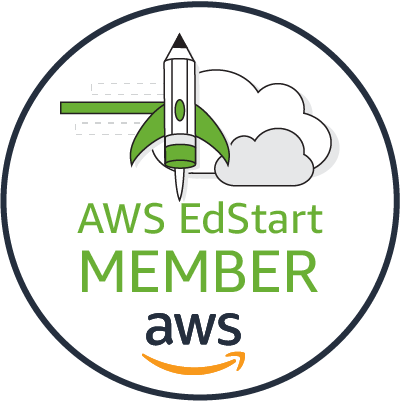 Why is BeED a part of the AWS EdStart Accelerator Program?
It is imperative to us that our system remains accessible regardless of time and place. BeED's became a part of the AWS EdStart Accelerator Program because it was designed for next-gen virtual learning, analytics, and campus management.
The program itself was devised to propel EdTech startups so that they can move faster and better without compromising quality service. What makes AWS EdStart stand out is also its ability to offer financial, technical, and expert support for EdTech companies to thrive. AWS EdStart can take EdTech startups from the stage of ideation right down to the home stretch.
BeED has benefited tremendously from AWS' auto-scalable solutions, branding, security, and cost-effective packages. And we believe there is much ground to cover in the future and being with AWS EdStart will help us come up through the ranks to help more people in need of such a flexible platform.
The Ways in Which BeED is Using AWS EdStart Program
We know for a fact that our customers and users value:
Reliability
Speed
Access
Up-time
Security and privacy
Coverage
Reputation
Knowing that the BeED learning management platform is a member of AWS EdStart Program gives them peace of mind. AWS, as a Cloud Service Provider, has extensive coverage and world-class security.
BeED banks on accessibility because that is the very vision of the business – to make education an integrated, experiential and explorative one. We've taken the learning out of the classroom and into the real world because it is BeED's core value. Together with AWS' wide network and security, things are reputationally sound.
AWS is efficient in the way that it allows businesses to scale up as they grow and efficient right from the get-go. By having such a robust company to rely on helps us focus on and grow the evolution of our core businesses.
BeED has also benefited tremendously from the vast opportunities to meet with people from both technical and entrepreneurial backgrounds in the community. It is an exceptional opportunity to share ideas with like-minded people who share our visions of the future.
The Artificial Intelligence aspect of AWS is also in line with what BeED has in the pipeline, which is to help teachers and students communicate more effectively with each other through our learning management system.
We're proud to be a part of a reputable program like AWS EdStart and know that our users and clients will benefit tremendously from it.
The straight-forward ability to configure the system removes time-consuming tasks that would have otherwise weighed down our IT team. Using AWS' cutting-edge services like Amazon CloudFront reduces not just latency but everything can be adjusted on-the-go.
We are satisfied with its reconfigurability, volume storage, CPU, RAM and user-friendly interface because it oils the nuts and bolts of the backend. AWS is also up and running up to 99.97 percent of the time and notifies us with alerts of potential problems through Cloud Watch. When it comes to scalability, AWS is a sweet spot.
Staying in Touch with BeED is as Easy as 1 – 2 – 3
The world of education is changing and if you wish to be in the loop as we move the needle forward, read more about us in our News Section, follow us on either Facebook, Instagram, Linkedin, or Twitter.
The BeED team also makes important announcements and news updates on Telegram and you can simply join the channel by clicking on this link. But if you're game to take our learning management system for a spin, sign up here for a free demo account.