Malaysian Education gets a boost from MOE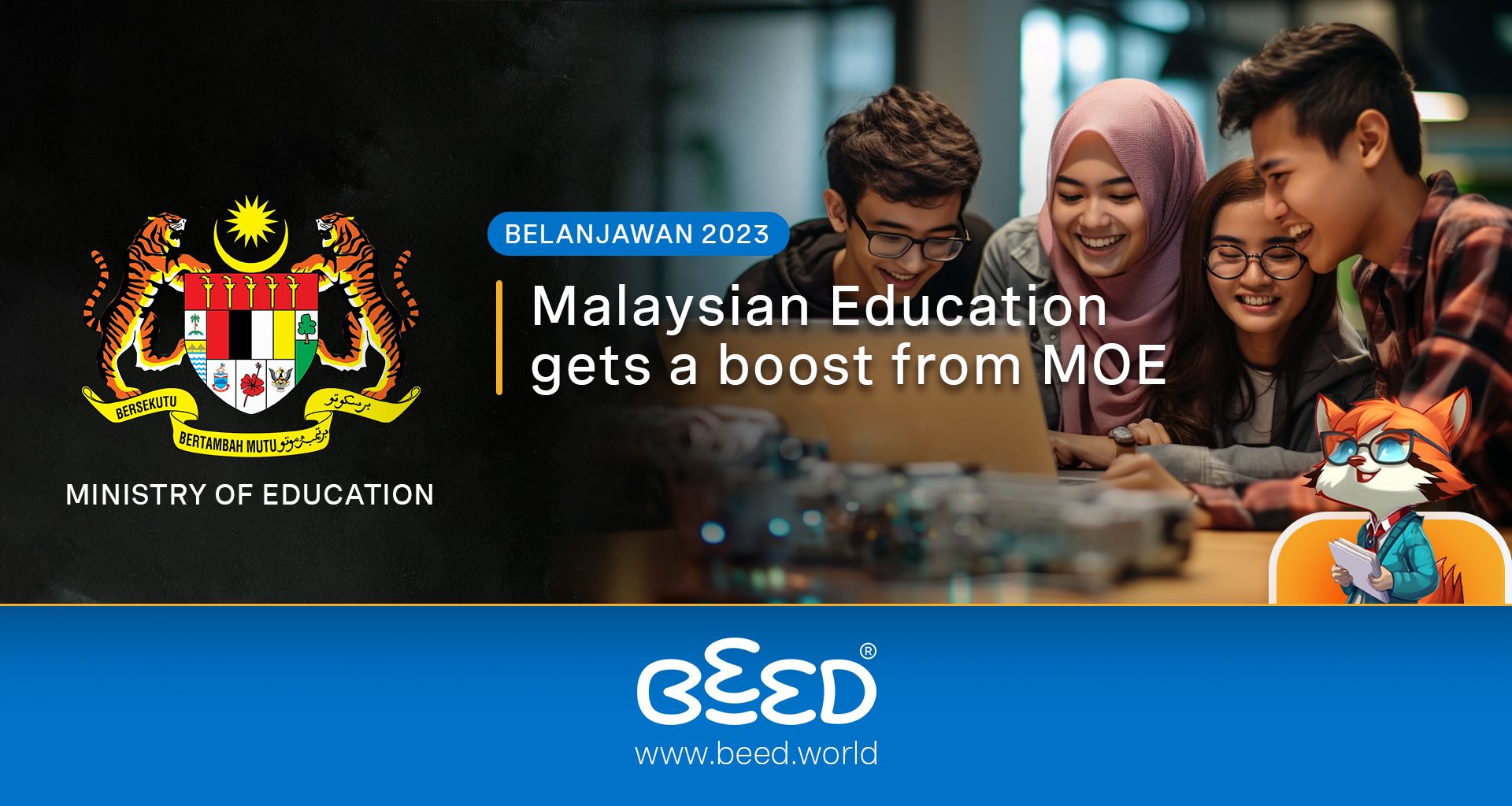 Malaysia MADANI has significantly expanded and refined its offerings to the Malaysian public, enhancing the quality of education through Belanjawan 2023. The Malaysian government, with a budget allocation of RM70.5 billion for education, is committed to advancing educational opportunities.
Let's delve into the profound impact of the Belanjawan 2023 budget on the lives of Malaysian students and their families. Notably, the Ministry of Education has granted RM55.2 billion, the majority of which will be dedicated to the enhancement of preschool and primary education, surpassing the RM52.5 billion budget of 2017.
This substantial financial allocation primarily targets school infrastructure and instructional facility improvements, with RM2.3 billion earmarked for this purpose. Furthermore, there is a provision of RM920 million to renovate 380 outdated schools in Sabah and Sarawak, ensuring a conducive learning environment.
Moreover, the maintenance of all schools in Malaysia will incur a cost of RM900 million, reaffirming the government's commitment to educational excellence. Additionally, RM560 million from the RM2.3 billion allocation will be used to construct seven new elementary and secondary schools in Sabah, Sarawak, Terengganu, and Selangor, expanding access to quality education in underserved regions.
In a significant boost to student financial support, funding through the RMT program will increase from RM625 million to RM777 million, benefitting a substantial 700,000 students across Malaysia.
The Ministry of Education sets to bolster early childhood education, with the Bantuan Makan Prasekolah (BMP) budget increasing from RM89 million to RM108 million. Furthermore, an innovative initiative will provide 50,000 laptops to schools for classroom use, with an allocation of RM38 million.
Furthermore, for another year, parents who enroll their children under six  in a TASKA recognized by the Social Welfare Department or a TADIKA recognized by the Ministry of Education will enjoy tax exemptions of up to RM3,000.
The government, aiming to meet the demands of the evolving workforce, is strategically allocating RM6.7 billion to Technical and Vocational Education and Training (TVET). There is a concurrent vision to expand financial support for higher education, empowering Malaysians to achieve higher earning potential and elevate the nation to the top tier. These comprehensive investments underscore the government's dedication to fostering educational excellence and progress for all Malaysians.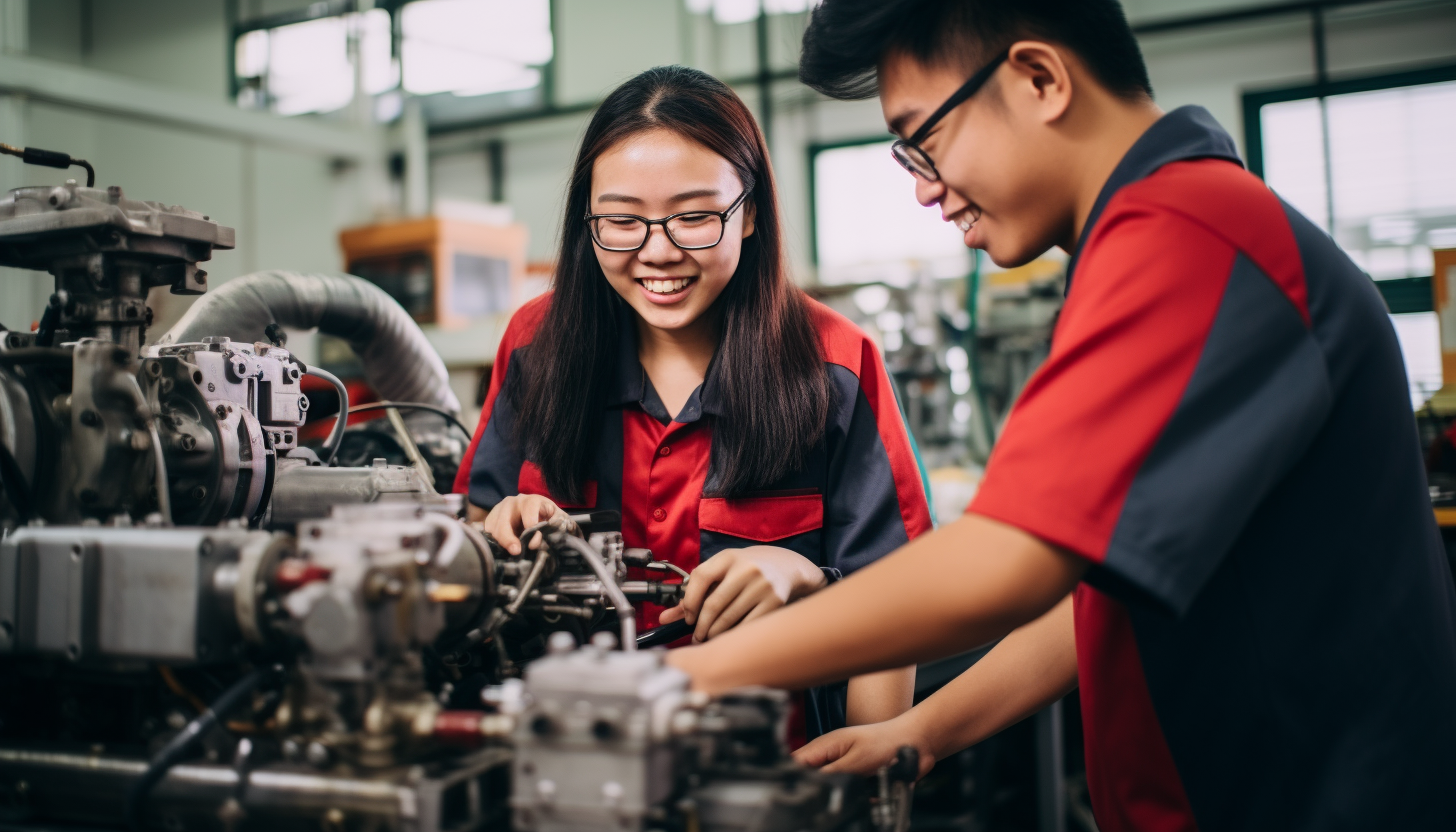 A total of RM15.3 billion, up from RM14.5 billion in 2022, has been earmarked for allocation to the Ministry of Higher Education in 2023. This increase in funding signifies the government's dedication to advancing higher education.
To address the pressing issues faced by public universities, RM436 million will be allocated for essential renovations of aging facilities and the modernization of obsolete technology. Recognizing the pivotal role of e-learning in today's educational landscape, an allocation of RM35 million will expand the reach of the Malaysian Research and Education Network (MYREN) into the tertiary sector, ensuring robust internet access.
Research and development (R&D) efforts within the Ministry of Higher Education (MOHE) and the Ministry of Science, Technology, and Innovation (MOSTI) will receive substantial support, with a total allocation of RM428 million. MOSTI will also receive RM15 million to bolster national vaccine production, while MOHE will utilize RM50 million to promote translational R&D aimed at addressing community and industry concerns.
Empowering Bumiputera youth, various entities, including MARA, Yayasan Peneraju, and University Teknologi MARA, are jointly offering RM6.6 billion in funding opportunities for higher education and employment prospects.
A noteworthy allocation of RM300 million has been designated for maintenance and modernization endeavors at public universities, ensuring conducive learning environments.
Government agencies will play a pivotal role in facilitating international students' attainment of internships in their home countries, thereby enabling them to fulfill scholarship agreements with foreign multinational corporations.
Between March 1st and May 31st, 2023, the government introduced a scheme offering interest rate discounts of up to 20% on PTPTN loans. Furthermore, individuals with a monthly income below RM1,800 are eligible for a six-month payment extension, easing their financial obligations.
For high school graduates interested in enrolling in public or private Technical and Vocational Education and Training (TVET) programs, the Skills Development Fund Corporation (PTPK) is offering student loans, supported by an allocation of RM180 million from the Malaysian government.
In a significant move to support education at all levels, the government has announced a reduction in stamp duty for all scholarship and loan agreements to a uniform RM10 fee, regardless of the educational level or qualification pursued.
This comprehensive financial assistance provided by the government opens doors to numerous opportunities for higher education. Whether it's benefiting from PTPTN loan discounts or taking advantage of tax incentives for early education parents, individuals can alleviate their financial burdens.
The government's commitment to assisting those in need remains steadfast, and additional information about Belanjawan 2023 and other government initiatives aimed at serving the people can be found on the official website.